With each game being released, there are newer and newer things to consider so the perfect game from 2001 will not be the same as 2018 or 2035 for example. We can only use what we know as it will progress rapidly. Even in the next 5-10 years with the next generation of consoles expected to launch, there will be a further expansion. But we're not here to talk about what will happen. We're here to discuss the perfect racing game which was inspired by a GTPlanet Thread. And here's Jake's.
Base
I'd like to set down the basic ideology for the series. It's more on the Project CARS/Raceroom side with a clear motorsport focus. I have little interest in racing untunable road cars because the Touring Car and GT versions are just so much better in that regard. They're faster and more exciting to drive in most instances. Who doesn't see a race car and think: "Wow. If only I could drive that." I'm no different. Yes, road cars have their unique feel. But it's race cars that take that unique feel and times it by a hundred.
Cars
So as you'd expect from my base concept, there won't be any road cars. So what will be in there?
GT
GT3
With Project CARS 2 lobbies being dominated by GT3s and Assetto Corsa Competizione being a conceivable thought, I think this is a good place to start. People already like GTs so clearly, GT3 will be included and the cars of the Blancpain GT Series should be an absolute minimum with a nice bonus being the Chevrolet Corvette GT3-R in Raceroom as that races in the ADAC GT Masters and Pirelli World Challenge as of this year. I don't think you'd need much convincing.
GT4
I'd say that GT4 would be the next natural category after GT3 with series around the world running it multiclass with the GT3 cars such as British GT and Blancpain GT Asia. I'd say this category is very under-loved, especially with the introduction of new cars in 2018 with the Mercedes-AMG and Audi R8. In fact, I'd say British GT is the best place to base our GT4 category on with cars used in other series as well as the fantastic looking Jaguar F-Type SVR GT4. Although, despite the massive involvement in British GT, there are still many car models available such as the Chevrolet Camaro GT4.R, KTM X-Bow and the Alpine A110 GT4 making it's debut recently in the Spa round of the GT4 European Series. In Amercia, there are 2 other cars missing from the list with the Ford Mustang in the IMSA CTSCC and the Panoz Avezzano in Pirelli World Challenge.
GTE
A slight change of category with the GTEs. However, they're just as important as GT3 being one of the classes at Le Mans and a class in regional series such as IMSA and ELMS and ALMS. Project CARS 2 has the best current allotment of these cars. However, it doesn't include the new M8 GTE and new AMR Vantage GTE.
GT500
GT500 is the top class of Japan's Super GT and is soon to be unified with the DTM. So maybe, this could be combined with the DTM in order to have the GT500s in Japan in their format of racing and the different format of racing in DTM. Either way, I wouldn't mind.
Currently, there are 3 cars in the class with the Lexus LC 500, Honda NSX-GT and Nissan GT-R. These cars appear in Gran Turismo Sport, and with a livery editor, has allowed players to create their own liveries for them whether unique or recreations of former cars. Ignoring that for the moment, the class has attracted many top quality drivers with Heikki Kovalainen and Jenson Button being 2 of the names in the class currently. The series and class is based in Japan with a large variety of circuits available such as Suzuka, Fuji, Sportsland SUGO and former IndyCar venue Twin Ring Motegi. GT500 would definitely be a positive addition to any game.
Other
Now we've covered the main categories, there are an assortment of GT cars that would fit into any motorsport focused racing game and they are the trio of single make and model series with the Lamborghini Super Trofeo, Porsche Supercup and Ferrari Challenge. Though Project CARS does a good job with this trio, it doesn't have the Porsche Supercup and the 2018 Lamborghini Super Trofeo Evo. Even though it's used more as a Touring Car, the Ginetta GT5 is also a good addition.
American Stock Car
It's a bit of a switch going from GTs to American Oval. But it's an incredible discipline in itself. Whether it's NASCAR at 200mph at Daytona or IndyCar averaging 230mph at Indianapolis, both are incredibly fun and that's what gaming is about. Fun. Forget all the stupid rules in NASCAR itself.  It's incredible. But anyway. The cars.
In the 2018 NASCAR Season, there are 3 main classes with approximately 3 car models. The Chevrolet ZL-1, Ford Fusion and the Toyota Camry. The Fusion is already in Project CARS 2 and could be replaced with the 2019 Mustang as could the Toyota with the 2019 Supra. With a variety of liveries, I feel that this could be done incredibly well. A variety of ovals visited by the NASCAR Series will be beneficial to add to a variety of series including past and present IndyCar.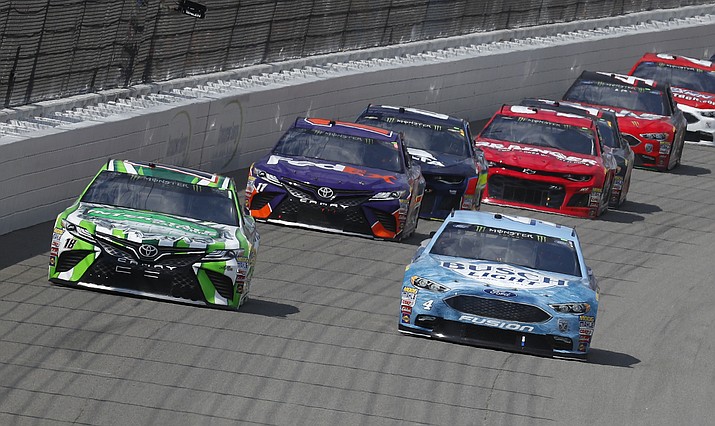 In the Xfinity Series, there are the Ford Mustang, Chevrolet Camaro and Toyota Camry. In addition to the NASCAR Cup Tracks, there are others such as Mid Ohio, Road America and Iowa Speedway offering even more challenges.
In the Trucks, there are the Toyota Tundra, Chevrolet Silverado and Ford F-150. The Truck Series provides a unique challenge in the NASCAR series with a dirt track at Eldora Speedway and a trip to Canada with Canadian Tyre Motorsport Park.
Open Wheel
IndyCar
IndyCar has recently updated their car with a new areokit for 2018 and it looks fantastic and races well on a variety of tracks ranging from Long Beach to Pocono Raceway. With a variety of liveries or a livery editor, this could be a great option for IndyCar to drive into Esports. Or the Elite IndyCar Series to update to a new car with a possible ability for drivers to customise their car to the team's liking.
To further expand this into the support series, the Mazda Road to Indy is fantastic for a driver career. If a driver wanted to, they could go from driving the Tatuus USF-17 in USF200 to Pro Mazda with the Tatuus PM-18. And the final step to the Indy 500 and IndyCar with the Freedom 100 and other races in Indy Lights with the Dallara IL-15.
European Open Wheel
On the other side of the pond, European Open Wheel series go about racing very differently. With European Open Wheel series generally go around road courses in Europe and in some cases, around the world. Formula 1 tops that with 10 teams racing around the world and the current cars are the fastest ever.
In the lower tiers, there is mainly a set pyramid with Formula 2 being below it. A single car series with the new for 2018 Dallara F2/18. Despite their startline issues, the racing has been exciting. And the car could also be potentially used for a ChampCar style season (IndyCar without ovals to put it simplistically) if somebody wanted to with a championship mode or an online league.
Below this, it could get a bit tricky with Formula 3 and GP3 fighting for the third spot on the pyramid and due to GP3's closeness with F2 and F1, I feel that GP3 edges this. However, in recent years, there has been an intention to converge these 2 series and that will be the case from 2019. Although there is not a car for this currently, why not have both?
Below this, the pyramid looks to be set with Formula 4. However, the confusion is that there are multiple builders of chassis for Formula 4 series around the world instead of one which is the case with Formula 2 and Formula 3. Realistically, it could be either the Tatuus F4-T014 used in the ADAC Formula 4 Series in Germany or the Mygale M14-F4 used in the UK as a support to the BTCC. Personally, I would rather have the Mygale. But that's because I enjoy watching the BTCC and their support races on TV.
Formula E
Formula E is a relatively new series that has promoted electric cars around the world through motorsport. Mainly because people care and enjoy motorsport. Therefore, a few people thought "People have been promoting electric cars but people understand racing more so why not use electric cars in something they understand and care about?" That's why the exciting Formula E series is on the stage. It's a spec car series with non-spec aspects of the electric motor and parts surrounding it. It's a series that wants to bring electric cars to the cities and make them exciting so street circuits are their main hub to bring exciting racing to people rather than race in the middle of nowhere in Dubai.
Le Mans Prototypes
Le Mans Prototypes are essentially cars build to race Le Mans or build drivers up to Le Mans. Arguably, DPi and LMP3 are those designed to build drivers up to Le Mans and LMP1 and LMP2 are designed to race at Le Mans. Mainly because those are the categories that race at the 24 Hours of Le Mans and the LMP3 is in the Road to Le Mans Cup and DPi are an American IMSA Series innovation.
LMP1
LMP1 is the top class at Le Mans. However, the main decision is choosing what cars are involved. With 2014-2016 having Audi, Porsche and Toyota in the LMP1 Hybrid ranks, I would definitely choose the cars from 2016 as have many games recently.
However, the difficult decision is the Privateer teams. Should I include the ByKolles CLM P1/01 and the Rebellion R-One which competed against those cars in 2016? Or shall I add the Privateer cars from the 2018 24 Hours of Le Mans which were greater in number and included these 2 teams? With these teams building a 2018 car anyway with Rebellion building an R13 and ByKolles an ENSO CLM P1/01. With an enjoyable feature being the ability to choose cars in a race, I would say add the 2018 variants.
LMP2
The LMP2 class has recently been one of the most exciting and competitive classes at Le Mans and it should be easy to see why. With a variety of cars such as the Oreca 07, Ligier JS-P217 and Dallara P217, it just shows how a variety of cars can create exciting racing if they are closely matched. Although the Oreca 07 was the most popular in the World Endurance Championship and IMSA, it has not been fully dominant. Anyway. Players will want to race with more of the closed cockpit LMP2s in addition to the Ligier in Project CARS 2.
DPi
DPi is the top class of IMSA combined with LMP2 and was designed to allow manufacturer involvement in LMP2 and it has proven successful with Cadillac, Acura/Honda, Nissan and Mazda providing cars. As well as this, it has produced exciting racing both on their own in 2017 and with the ACO LMP2 cars in 2018. With interest in IMSA seemingly rising as the calibre and excitement of competition has risen, I would say that DPi would be a popular trio to race alongside GT3 and GTE.
LMP3
LMP3 shouldn't be underestimated when it comes to enjoyable cars. They're light cars you can throw into corners. Although I haven't driven one in real life, I enjoy the recreation of the Ligier JSP3 in Project CARS 2. These cars are driven mainly in the European Le Mans Series and IMSA Prototype Challenge. Although the class is mainly dominated by the Ligier, there are other models looking to have a look in with the Norma M30 in the ELMS and IMSA PC as well as the Ginetta LMP3 in Prototype Challenge as well.
Mazda Protoype Challenge
As well as LMP3, there is another class in the IMSA Prototype Challenge and this is it. With drivers in the LMP3 class wanting to drive a Prototype car, there also needs to be a challenge associated with the LMP cars such as driving past slower traffic and you need a slower car. That's where the Elan DP02 comes in. With players wanting realistic series, there would be a possibility for players to go from a driver of this car to winning the IMSA Protoype Challenge then a Global LMP2 car at a lower team then a manufacturer team or go to Le Mans.
Touring Cars
TCR
TCR is a new class that launched in 2015 with few series. Now, it has expanded to many series with many countries adopting the formula whether for a new series, as is the case with TCR UK and arguably WTCR, or an existing series as is the case with the Swedish Touring Car Championship. These cars currently race a large variety of different distances ranging from short sprint races in WTCR to 24 hour races in the 24 Hour Touring Car Series.
There are a variety of cars shown in the image below and the recent WTCR Pack from RaceRoom with Alfa Romeo, Audi, Peugeot and more with eligible cars and more are rumoured to join in the coming years.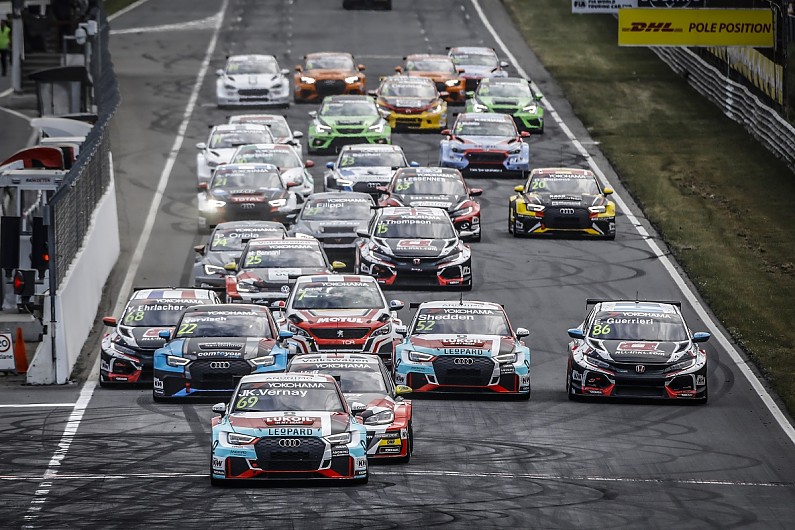 NGTC
NGTC is another touring car class that has seemingly taken the world by storm and definitely for the better. With an increase in manufacturer involvement in recent years, this can be regarded as a booming category. To me, the BTCC is the best touring car series in the world. You have the British circuits which lend themselves to incredible challenges when driving around them throughout a season. Add 32 closely packed cars and it's pure excitement from start to finish.
DTM
As said with Super GT, these 2 can definitely be combined if made in a few years once the car regulations are aligned. But currently, these are 2 different classes. I had a half thought to put it with Super GT seeing the speed and how much they don't look like a typical touring car as a TCR or NGTC car would. But at it's roots, DTM is a touring car series and that's why it's here. With challenging cars and circuits, it should be a no-brainer. Or at least it would be if the series wasn't so difficult in terms of licensing.
V8 Supercars
So. What do you get when you start with NASCAR and then think about road courses? V8 Supercars wouldn't be a bad response to that answer. Seeing as they're heavy and powerful, you wouldn't be far off if you thought VASC was just Australian NASCAR. But hey. Enough of that. It's an exciting series with a variety of car models despite the dropoff after the initial influx in 2013. Even many top class drivers have given it a go with many drivers doing the Surfer's Paradise race in the early 2010s so there's definitely appeal. With a variety of circuits they race on, why not add this into a game?
Other
If you want to see some great Touring Car support series, the BTCC Supports are a great place to start. With the Renault Clio Cup and the Ginetta Juniors, they provide an excellent platform for drivers to start their careers and work their way into the BTCC and further. These cars are great fun to drive in Project CARS 2 despite their lack of power but they provide good racing nonetheless.
Summary
Looking at that, you would rightfully think that a bumper race car class would be on the cards and you'd be correct. However, this is only part of the car list. Is it what most people are interested in? Yes, no doubt. We're around in a time of great motorsport and many people like that great motorsport.